Piercing Event Special
All About It Tattoo Studio is excited to announce a Piercing Event to be held on July 15th! The studio is offering two piercing offers to give customers the opportunity to get pierced with a unique and meaningful design.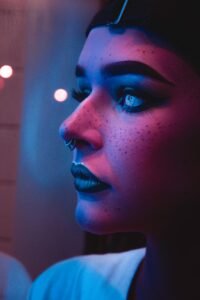 Offer 1: Single Piercing for $40 or Double Piercing for $70. This is a great opportunity for customers looking for a simple, yet stylish piercing. With a wide selection of jewelry options to choose from, you're sure to find something that fits your personal style.
Offer 2: Single Dermal Piercing for $65 or Double Dermal Piercing for $120. This option is perfect for customers looking for a more unique and eye-catching piercing. The skilled piercers at All About It Tattoo Studio will ensure that the piercing is performed safely and effectively, giving you a stunning new addition to your body.
The event will take place at All About It Tattoo Studio, located at 54 E Wellesley Ave in Spokane, WA. The studio is well-known for its skilled artists and clean, safe facilities, and is the perfect place to get pierced.
So why not add some new body art to your collection? Come down to All About It Tattoo Studio on July 15th and take advantage of these amazing piercing offers! With prices starting at just $40, there's no better time to get pierced!